Garage Services At Golden Hill Garage - Your 1 Stop Car Service Shop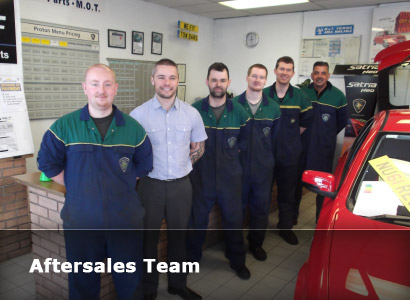 all prices quoted include vat
M.O.T. Test Station
Golden Hill Garage MOT Test Centre Leyland situated on Golden Hill Lane is an official MOT Test Station.
We keep our MOT test fees discounted by 50% OFF no matter what the current MOT rate is, so you are sure to get your next MOT at the best possible price. Click here to book your MOT.
For more information about MOT test facilities and more information about MOT testing at Golden Hill Garage please click here to go to our MOT test page.
Tyres At Golden Hill Garage
TYRES FROM ONLY £25.00
We offer the lowest prices on branded and budget new tyres in Leyland
All Sizes - All Brands - Supplied and Fitted While You Wait, on the Latest Equipment with Latest Digital Wheel Balancing
Upto 24 inch Rims | 4 Wheel Laser Alignment
Puncture Repair Service
Call Now for a FREE quote and find out about our money saving offers on quality new tyres!
Air Conditioning Service
Prevention is better than a cure, and usually less expensive. Thats why we and manufacturers recommend an air con service every year.
Why Do I Need An Air Con System Service and Health Check Every Year?
Maximise fuel economy through maintaining correct engine operating temperature.
Ensure air conditioning and ventilation system is cooling fully and efficiently.
Maximise the comfort for both driver and passenger.
Ensure safe, clear visibility through better demisiting and ventilation.
We can also deodorize and kill bacteria germs and fungus - Please ask. (Recommended)
You may think your cars air conditioning system is operating efficiently, a service can ensure it stays that way.
Ask about an air con system health check now! Call Peter or Stuart on 01772 423 416
Service Centre
Many of our services can be done while you wait (appointment may be required).
Enjoy our customer lounge and relax and enjoy a free cappuccino whilst we complete the work on your vehicle
Our technicians are time served and both dealer and factory trained in using the most up to date equipment available for your vehicle.
We use only the highest quality parts on every job and can therefore comprehensively guarantee all our workmanship and parts, subject to normal wear and tear.
We pride ourselves in giving a top quality service and value for money prices, including:
FREE courtesy car and insurance, or collection and delivery (insurance admin charge £5)
visual safety checks while you wait.
Cam belts replaced from £75
Tyres and exhausts fitted from £20
Parts Centre
We cover a vast and comprehensive stock of high quality parts covering most makes and models. Our prices are extremely competitive and are fully guaranteed. From batteries and exhausts to engines and body panels.
Batteries fitted free while you wait.
Body Repairs & Interiors
Your vehicle bodywork can be repaired so that you would never know it had happened.
Free estimate while you wait
Paintless dent removal and minor "smart" body/paint/scuff repairs plus upholstery repairs from £45
Specialist MG Rover Service Centre
At Golden Hill Garage, our service department offers a comprehensive, specialist, after sales service for MG Rover vehicles. We are committed to providing the very highest levels of customer service and able to look after your MG Rover vehicle and any requirements you may have including service, part and accessories. We are supported by state of the art workshops where we will care for your car using the latest equipment and technology.
Call Us Today for more information about servicing, parts and MOT for your MG or Rover at Golden Hill Garage.