5 Days Driveaway Insurance How It Works
---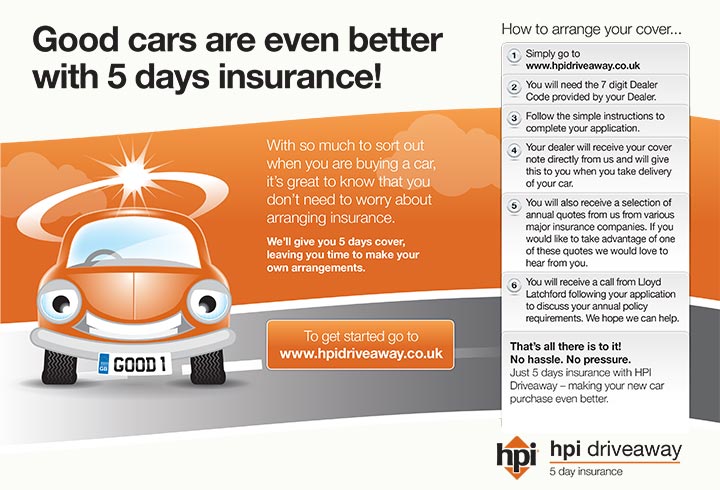 ---
With so much to sort out when buying a car, it's great to know that you don't need to worry about arranging insurance. When you buy a car from us we will provide you with 5 days car insurance cover for only £18.95, giving you plenty of time to make your own arrangements.
It's Simple!
We will give you a unique reference number, this is 8 characters long and is case sensitive. This reference number lasts 24 hours so please remember to register as soon as you get home.
Then you simply log on to www.hpidriveaway.co.uk and follow the clear instructions.
Once this has completed, you will generate your 5 day policy. Golden Hill Garage will then receive your cover note directly from us and we will give this directly to you once you have taken delivery of the vehicle.
That's all there is to it! No hassle, No pressure. 5 days insurance with HPI drive away – making your new car purchase better.