---
---
Late Night Appointments Available
Call For Details -

01772 423 416

all prices quoted include vat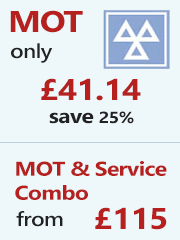 25% Off Your Next MOT - You Wont Find Cheaper in Leyland, Chorley or Preston
If you are looking for the best deal on your next MOT then look no further than Golden Hill Garage MOT Test Centre.
Most Most MOT Test Centres charge £54.85 for an MOT test, at Golden Hill Garage MOT Test Centre we discount our MOT Tests so for as little as £41.14 you can save 25% on your next MOT Test.
We aim to never be beaten on price and will match or beat any genuine comparable price advertised locally.
Call or click today to book yours 01772 423 416
Call Now To Get Your Air Conditioning Serviced at Golden Hill Garage For Only £54.99 including a FREE anti fungal treatment. Prevention is better than a cure, and usually less expensive. That's why we and most manufacturers recommend an air conditioning service every year.
Why Do I Need An Air Con System Service and Health Check
Maximise fuel economy through maintaining correct engine operating temperature
Ensure air conditioning and ventilation system is cooling fully and efficiently
Maximise the comfort for both driver and passenger
Ensure safe, clear visibility through better demisting and ventilation
We can also deodorize and kill bacteria germs and fungus - Please ask. (Recommended)
Ask about an air con system Special Offer now! Call Peter or Nick on 01772 423 416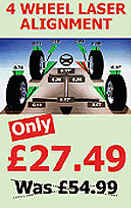 Excessive Tyre Wear? Steering Feel Light or Pulling? Your Car Not Handling How It Should? These are all signs of defective wheel alignment.
Wheel Alignment is the correct adjustment of the front and rear wheels to the correct Toe-in or Toe-out setting. This is to ensure that tyres wear as evenly as possible and that the car handles and steers safely.
You should have your alignment checked regularly. It might need to be checked every 3 months in some cases but at least once a year. Wheel alignment can get out of spec after 200 miles depending on use and driving conditions.With Wheel alignment playing such an important part in your cars fuel and tyre efficiency, you know it makes sense.