---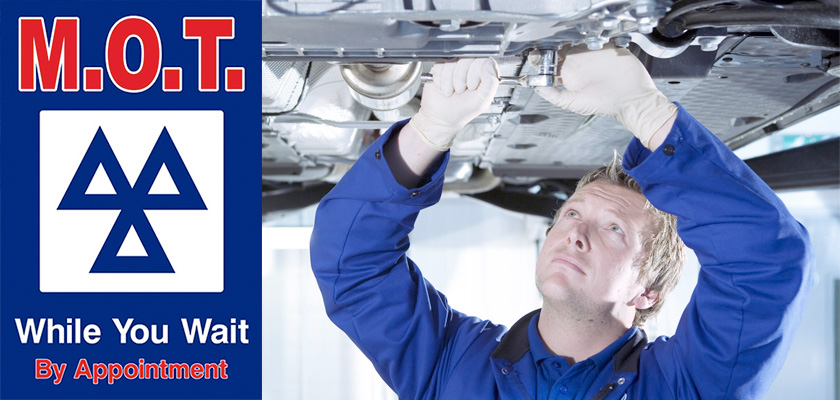 ---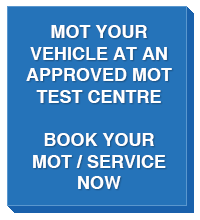 MOT Test Your Car at Golden Hill Garage And SAVE 25% on the cost of your next MOT Test
Probably The Cheapest MOT Test in Leyland, Chorley and Preston
Golden Hill Garage, Your Local MOT Test Centre for Leyland, Chorley, Preston, Eccleston, Bamber Bridge, Longton, Penwortham, and Croston
Why choose Golden Hill Garage for Your Next MOT?
25% Off - You Wont Find Cheaper in Leyland, Chorley or Preston
If you are looking for the best deal on your next MOT then look no further than Golden Hill Garage MOT Test Centre. Most MOT Test Centres charge £54.85 for an MOT test, at Golden Hill Garage MOT Test Centre we discount our MOT Tests so for as little as £41.14 you can save 25% on your next MOT Test. We aim to never be beaten on price and will match or beat any genuine comparable price advertised locally.
For the cheapest MoT test in Leyland come to the GHG Leyland MoT Test Centre where we won't be beaten on price click to book online. If you live or work in Leyland and need an MOT you can come to us or we will pick up your car. Click to book online
For a cheap MoT test in Chorley come to the GHG MoT Test Centre where we won't be beaten on price. If you live or work in Chorley and need an MOT you can come to us or we will pick up your car. Click to book online.
For a cheaper MoT test in Preston come to the GHG MoT Test Centre for Preston. Using us will save you 25%, so you are in pocket straight away. You come to us or we will collect your car. Click to book online.
Convenience, Drop In Or Pick Up Whatever Suits You
Your time is precious so every part of the MoT process is streamlined at Golden Hill Garage. We are situated in a convenient location central to Leyland, Chorley and Preston including local areas, such as Eccleston, Bamber Bridge, Longton, Penwortham, and Croston and can even collect and deliver your car, if required. All you have to do is call or book online and let us take care of the rest.
MOT while you wait
A modern facility and our experienced technicians and testers allow us to complete your MoT test speedily without compromising on safety in any way. Your MOT test will be performed in approximately 1 hour.
We are a main dealer and have all the facilities and level of service you would expect from a main dealer.
Our facilities enable us to work on any vehicle. All our MoT examiners are VOSA Nominated Testers who go through a stringent training regime in order to qualify. VOSA Nominated Testers must be skilled mechanics with at least four years experience repairing the vehicle types they test and must achieve a high standard of qualifications in motor craft studies.
We can guarantee that if any further work needs to be carried out on your vehicle we will contact you to discuss any issues – no nasty shocks.
Need To Know More About Your MOT Test? Here are some details
The MOT looks at many parts of your car to ensure they meet key legal requirements at the time of test.
The MOT Test will make sure:
The body and vehicle structure is free from excessive corrosion or damage in specific areas and there are no sharp edges likely to cause injury.
The fuel system has no leaks and the fuel cap fastens and seals securely. The fuel cap will need to be opened so be sure the key is available.
The exhaust meets the requirements for exhaust emissions, depending on the age and fuel type of the vehicle.
The exhaust system is secure, complete, without serious leaks and silences effectively.
Seat belts are checked for type, condition, operation and security. All compulsory seat belts must be in place.
Seats are secure. Front and rear backseats can be secured in the upright position.
Doors latch securely in closed position. Front doors should open from inside and outside the vehicle. Rear doors may need to be opened to gain access to testable items.
Mirrors are in place, in good condition and secure.
The boot or tailgate can be secured in the closed position.
The brakes are in good condition and the operation and performance (efficiency test) is satisfactory. Note the removal of the road wheels is not part of the test.
The tyres and wheels are in good condition, secure, of the correct size and type and tread depth is sufficient. Spare tyres are not inspected.
The registration plates are in good condition and secure and that the characters are correctly formed and spaced.
The lights are in operational condition and secure. Headlamps are tested for aim.
The bonnet securely latches in the closed position.
Wipers and washers operate to give the driver a clear view ahead.
The windscreen is in good condition and the driver's view of the road is clear.
The horn operates correctly and is of a suitable type.
Steering and suspension are of a satisfactory condition and operation.
The vehicle identification number (VIN) is on vehicles first used on or after 1 August 1980. Not more than one different VIN is displayed except on multistage build vehicles.
Ten top tips to help you prepare for your test
You may not be able to test your car for every potential problem but there plenty of things you can easily check and get fixed before your MoT test. Simply filling up your windscreen wash could be the difference between a pass and a failure. Here's our Top Ten Tips to help you pass first time.
Make sure your car is reasonably clean. A tester can refuse to examine a car if it is filthy, particularly underneath. Make sure the boot is uncluttered and does not hinder the tester in any way.
Check your lights and indicators are working and replace any faulty bulbs. Get someone to stand behind the car while you check your brake and rear lights. Check your horn is working.
Make sure your number plates and VIN (Vehicle Identification Number) are clean and readable.
Check for damage to the windscreen. Cracks must be no larger than 40mm in the entire swept area of the screen. The central view of the driver, known as Zone A, is 290mm wide (within the swept area and centred on the steering wheel) and any damage in this area must be no larger than 10mm wide.
Get someone to hold a cloth over the end of the exhaust while you start the engine. If there are no leaks in the exhaust system, the engine should stall after a few seconds. If the engine doesn't stall this indicates a leak which will need to be repaired.
Tyre tread depth must be at least 1.6mm. Check tyres are inflated correctly with no damage to the sides. The spare tyre is not part of the test but it is advised that a correctly inflated and legal tyre /wheel should be carried.
Check under the bonnet to ensure that the brake fluid reservoir, windscreen washer bottle and engine oil reserves are topped up.
A general check around the vehicle should be made to ensure that the car's fuel cap is secure, mirrors are in good condition, wipers are not damaged or split and door handles, catches and locks work. Check the condition of your seat belts as any frays or tears may result in a failure.
Bounce each corner of your car by leaning your weight against it. If it doesn't settle after one or two bounces the shock absorbers may need changing.
Check the handbrake and footbrake. If you have to pull the handbrake lever up too far, through lots of clicking, the cable probably needs adjusting. Check that the handbrake can't be released by simply tapping on the lever. Press the footbrake and check it doesn't feel spongy. If it does, there may be air in the hydraulic system which must be removed.
---
---
---
Late Night Appointments Available
Call For Details -

01772 423 416

all prices quoted include vat