The Golden Hill Garage Safe and Sound Warranty Collection - The Ultimate Motoring Package Worth £500, FREE On Selected Vehicles

Approved Safe and Sound used cars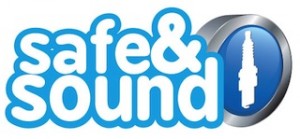 If you are buying a used vehicle, you will expect it to have been prepared to the highest standard and include the best car warranty for peace of mind.
Finding a reputable dealer you can trust isn't always easy but when you buy a car from an approved Safe and Sound dealership, like Golden Hill Garage, it will have undergone an extensive mechanical & electrical inspection and full provenance check to eliminate an unsavoury history.
What's more, Golden Hill Garage will also include our multi award-winning car warranty and breakdown cover package, to protect you from expensive repair bills and breakdowns.
Golden Hill Garage Safe and Sound Car Warranty will include:
A 60 point safety inspection to rule out any accident causing defects
Provenance check which ensures it doesn't have a hidden past
Six month Ultimate car warranty which covers all of the mechanical and electrical items against expensive repair bills, including wear & tear cover, diagnosis and even batteries!
Six month UK rescue & recovery including home and roadside repairs and assistance, plus onward destination
Mileage verification to guarantee a genuine mileage
And our exclusive buy-back promise, which means that the dealer guarantees to buy the vehicle back as a part exchange regardless of its age, mileage and condition.
Only dealerships of the highest quality are selected to join our approved Safe and Sound network, so you know that you are buying from a dealer that meets our stringent standards.
Buy your next car with total peace of mind.
Your Safe and Sound vehicle includes the UK's highest wear & tear used car warranty, 24hr UK breakdown cover, safety inspection, background check and more!
Find your perfect car complete with the best motoring protection.
For no hassle, no expensive repair bills and only the best customer care, make sure you choose an approved Safe and Sound dealership. Rest assured that the vehicle has not only undergone our rigorous preparation standards, but is also covered by the most comprehensive warranty and breakdown cover available. Only the finest dealerships are selected to join our network so all you need to do is choose the model.
Vehicle safety inspection
A sixty point safety inspection makes sure the vehicle is good to go. Don't leave it to chance – our approved dealerships will make the checks so that you don't have to.
Full background check
Extensive provenance checks rule out any hidden surprises such as existing finance arrangements or serious accident damage. It's all verified by your dealership.
The Ultimate warranty
Voted the best car warranty in the UK. Wear & tear, diagnostics, batteries and even Sat Navs are just some of the elements included in the Ultimate warranty.
Mileage verification
The car looks great but the mileage seems low. A mileage verification is done for you to make sure the vehicle's odometer is accurate. Buy with confidence.
Rescue & recovery
Wherever you are in the UK and with cover for any driver, you're just one phone call away from assistance 24 hours a day, 7 days a week. Relax, we've got you covered.
Buy-back promise
Our dealers will even guarantee to buy back your car when you purchase another Safe and Sound vehicle from them, based on its age, mileage and condition.
Take a look at Our Safe and Sound Collection Video for more information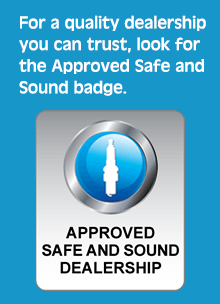 Click here to view the latest used cars in our 'Safe and Sound' Collection
Golden Hill Garage goes Safe and Sound
Golden Hill Garage of Leyland, Lancashire is proud to be the first Proton (UK) dealership to offer Safe and Sound to their customers.
Each used vehicle sold by a Proton dealer participating in the Safe and Sound scheme will come with a 60 point safety inspection, provenance check, mileage verification, independent valuation, dealer buy back guarantee, comprehensive recovery package and a wear and tear all mechanical and electrical warranty. Safe and Sound will embrace both Proton used cars and other manufacturers models offered at the dealership.
See The Full Story