The Golden Hill Garage Warranty Collection - The Ultimate Motoring Package Worth £500, FREE On Selected Vehicles

Safe and Sound Used Car Warranty, from the WMS Group at Golden Hill Garage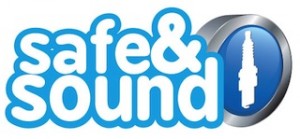 Safe and Sound is our flagship car warranty scheme, endorsed by motor racing legend Sir Stirling Moss OBE and we are now offering enhanced warranty cover on selected vehicles as part of our Safe and Sound Collection For 2015
It encompasses a seven element motoring package supplied to you free of charge:
Safe and Sound – the ultimate car warranty
If your vehicle has not exceeded 6 years or 60,000 miles at the policy start date then you will be issued a minimum six months of the Safe and Sound 'Ultimate' car warranty which covers the failure of all mechanical and electrical components, even including wear & tear. Items covered include the engine, gearbox (automatic and manual), timing belts, turbo, drive system, brakes, steering, cooling system, propshaft, fuel system, suspension, wheel bearings, clutch, electrics, casings and much more.
If your vehicle has exceeded these parameters at the policy start date, don't worry – you will still be issued with a minimum six months of the WMS Five Star car warranty plan which covers all of the above items against mechanical breakdown or electrical failure, but minus the wear & tear cover.
Golden Hill Garage are offering up to 50% extra Safe and Sound car warranty cover free of charge when you purchase a longer term –
Take a look at Our Safe and Sound Collection Video for more information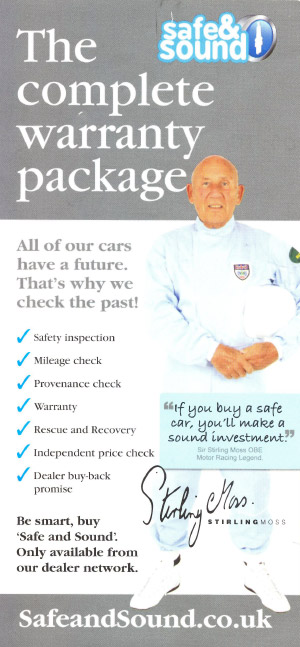 Click here to few the latest used cars in our 'Safe and Sound' Collection
Golden Hill Garage goes Safe and Sound
Golden Hill Garage of Leyland, Lancashire is proud to be the first Proton (UK) dealership to offer Safe and Sound to their customers.
Each used vehicle sold by a Proton dealer participating in the Safe and Sound scheme will come with a 60 point safety inspection, provenance check, mileage verification, independent valuation, dealer buy back guarantee, comprehensive recovery package and a wear and tear all mechanical and electrical warranty. Safe and Sound will embrace both Proton used cars and other manufacturers models offered at the dealership.
See The Full Story